You can facilitate the printing of physical Trades Wallet cards for each of the Trades Wallets your organization manages.
If you have printing facilities, you can generate the images needed to send to your printers; alternatively, you can simply provide Trades Wallet with a few details, and we'll be happy to generate the printed cards for you.
Printing a Single Trades Wallet Card
Search for a Wallet within the Global Search Bar.


By default, you should be on the Account Tab.


From the Account Details page, scroll down the page until you reach the subsection entitled: Card Template.


Click the blue Download button to download the image file for this card template. You can then use this image to send to your printer in order to produce a physical Trades Wallet card.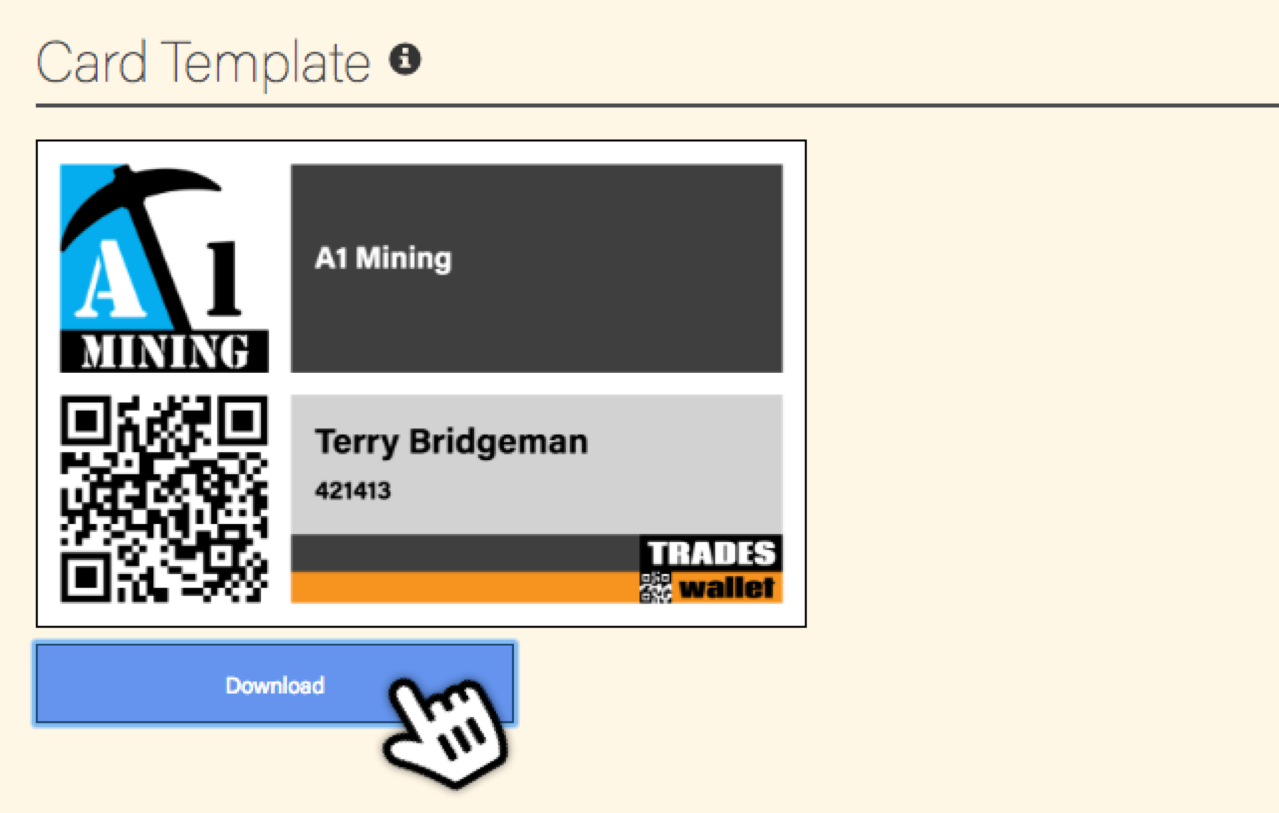 Tracking Trades Wallet cards issued
Beneath the Card Template section you will note a subsection: Physical Card Printed.
When printing a single Trades Wallet card, you can manually adjust the toggle switch such that it turns green and reads Yes. Select the blue Update button to apply the change to the Wallet.
Please note, that this toggle will automatically be set when cards are issued via the Bulk Printing process.
Printing Multiple Card Templates (Bulk Printing)
In order to print multiple Trades Wallet cards at any given time, you can access the bulk card printing option. For more information, please review the FAQ: Bulk Printing of your Trades Wallet cards.