This FAQ covers the following topics:
My Profile Picture is 'Pending'
If you have recently submitted a 'Profile Picture' via the Self Service application you should note that the profile image submitted will appear within your profile as 'Pending', indicating that the image submitted is still under review by an administrator assigned by your organization: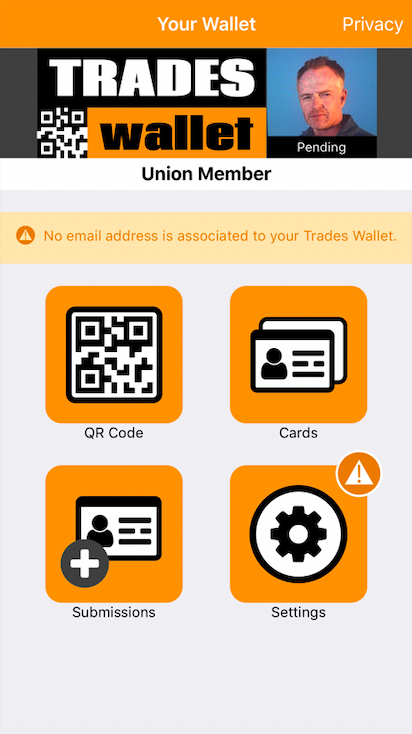 Until you current profile image has been 'Approved', you will not be permitted to upload another image: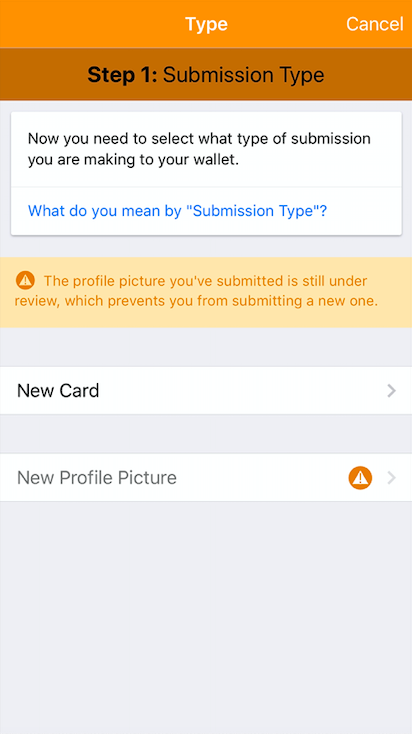 NOTE: For more information on the status of your 'Profile' submission, please contact and administrator from the organization who owns and manages your Trades Wallet.
Unable to Access Camera
If you are unable to access the camera button within the Self Service application, you may want to review and update the camera settings on your device. For more information, click HERE.