This document covers the following topics:
Navigate to the Trades Wallet
Establish your Search options then use the 'Global Search Bar' to search for a relevant Wallet using the 'Name' or 'ID' of the Wallet in question.

For more information about 'Searching' for a Wallet within Trades Wallet, click here.


Cards Tab
By default, you will be on the 'Account' tab of the relevant Wallet. To review a listing of Cards and credentials that have been added to this Wallet, select the 'Cards' tab:




Select the Wallet entry to reveal the Cards tab:


Card Details
Select the relevant Card entry from the list provided:




Here you will be presented with the details of the relevant Card, including:

- General Details
- Acceptance
- Images
- Card Mapping
General Details:
You should note that the general details of the Card are 'read-only' and cannot be modified outside of the organization who owns the Trades Wallet:



Acceptance:
Here, you can view a listing of organizations within the Trades Wallet Community that have previously reviewed the card, and have 'Accepted' it as valid:





To 'Add' an 'Acceptance' entry for your own organization, click the (green) 'Add' button:



You then have the ability to 'Update' the 'Acceptance' or 'Remove' it:



Images:
Here, you will be presented with the images of the physical Card or certification this entry is based on: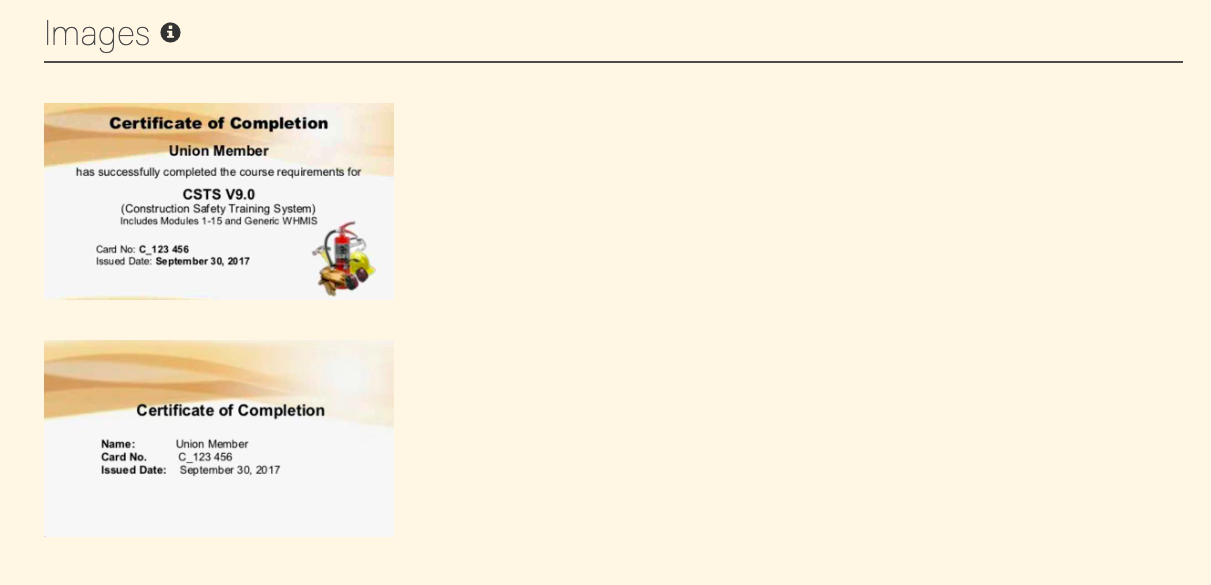 View Card Image(s)
Select an image to view it in greater detail: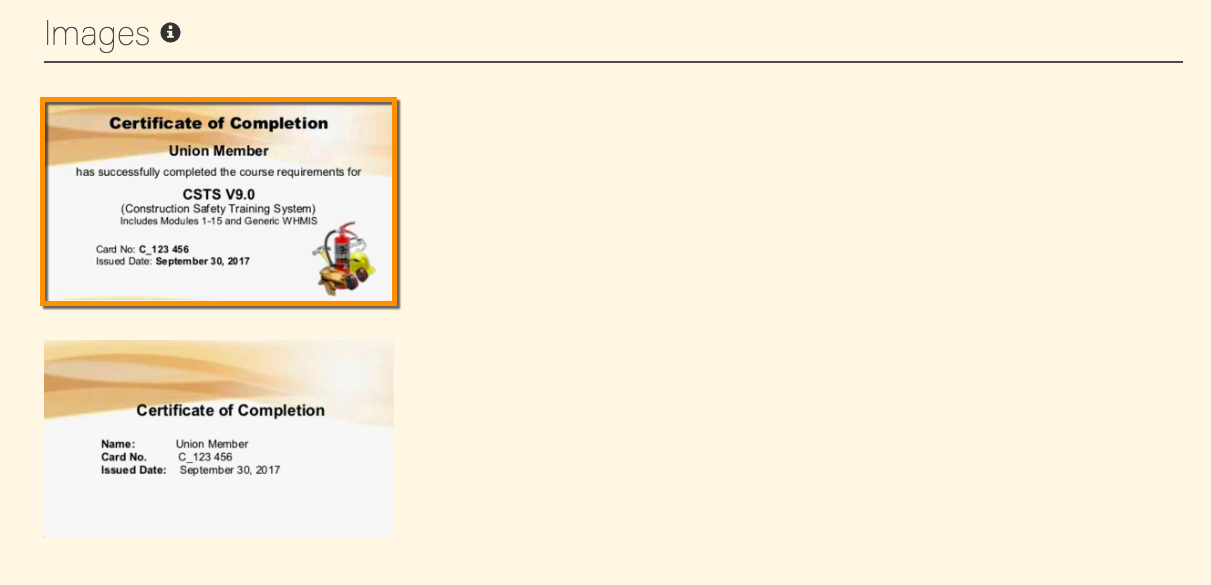 The image will appear within the 'Photo Crop' window where you can modify the image as needed:



Masked Image(s)
Wallet holders are in complete control of how much information they share with the Trades Wallet Community.
If a Wallet holder deems the information contained within a relevant submission sensitive, or private, they may choose to 'Mask' these details (i.e. the address listed on your Government Issued ID).

As such, you may find some images displayed as such: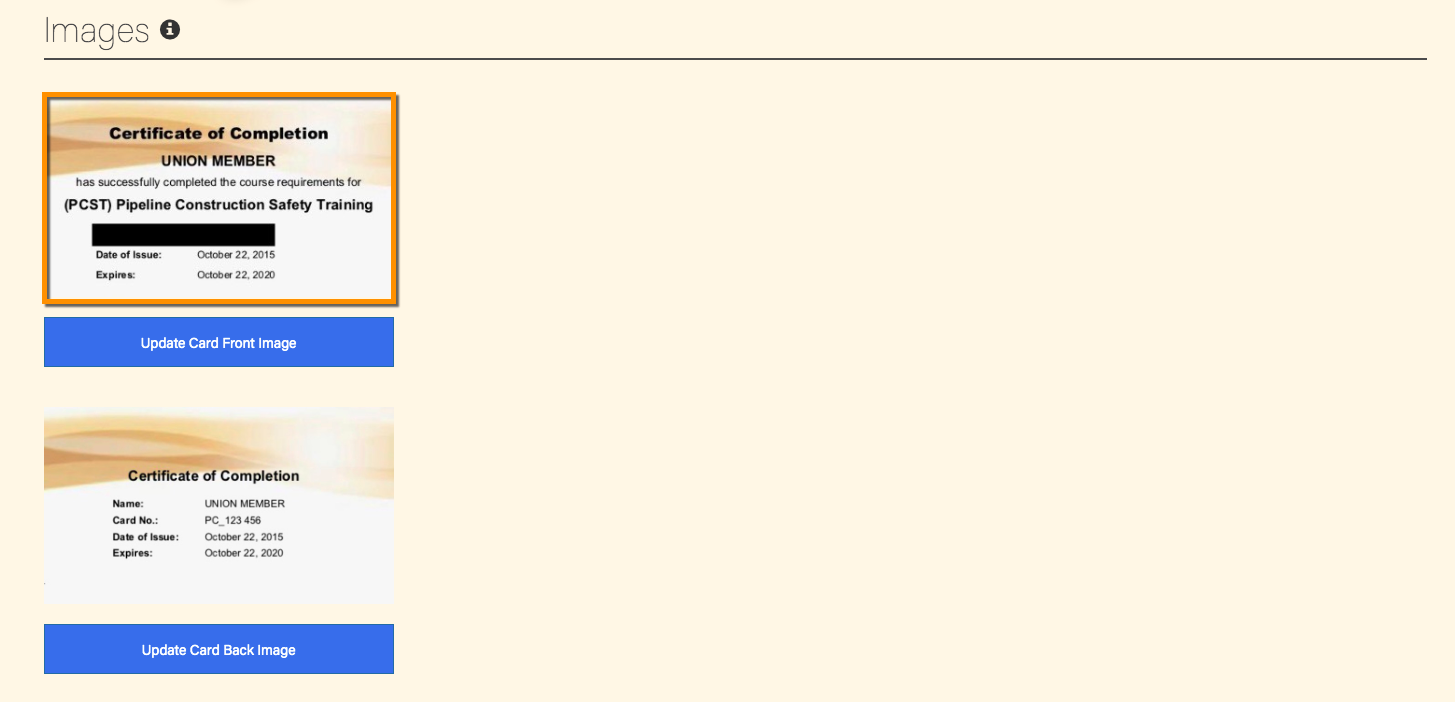 NOTE: You cannot remove any portion of a redacted card image. For more information about 'Masking' a photo, click here.
Card Mapping:
'Card Mappings' within Trades Wallet provides a way to link cards that have different titles, but that have the same overall meaning.
For more information on 'Card Mapping', click here.