This document covers the following topics:
Enable Notifications
To ensure your Wallet holder receives notification of the training requested, enable the 'Notification' toggle within the 'Training Request' itself.
For more information about creating a 'Training Request', click here.
Via email
Notifications will be sent via email to the address specified within the Trades Wallet profile. Within their email client, a Wallet holder will receive an email from Trades Wallet with the subject line: 'Training Requested'.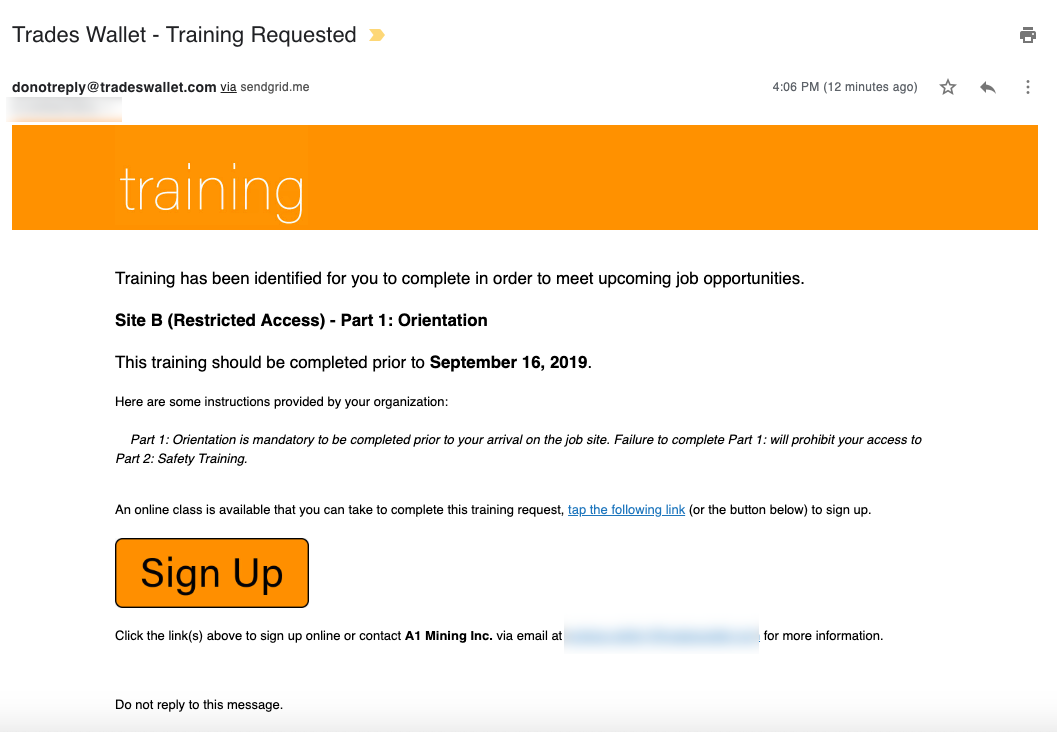 Contained within the email will be all the relevant details necessary for your Wallet holder to review the 'Course' required and potentially sign up for any upcoming (online or physical) classes available.
For more information on how a Wallet holder accesses their 'Training Request(s)' via email, click here.
Via the Self Service app
The Trades Wallet Self Service app uses 'Push Notifications' to your phone or mobile device to advise the Wallet holder of 'Training Requests' and 'Card Expiry' notifications.
Within the app itself, the Wallet holder will be notified of any outstanding requests within the 'Training' section: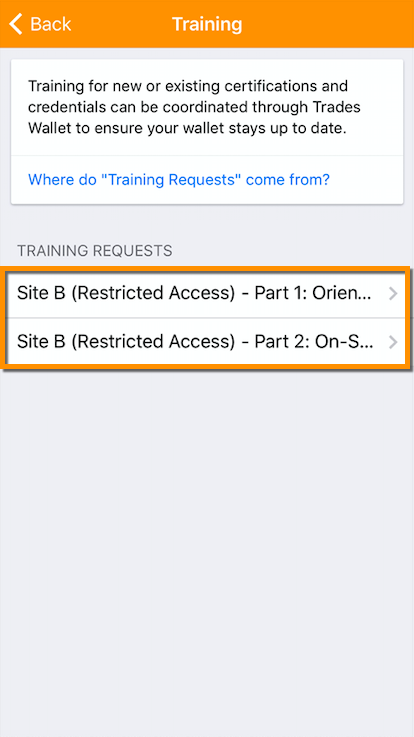 For more information on how a Wallet holder can access a 'Training Request(s)' via their Self Service profile, click here.