This document covers the following topics:
Trades Wallet was designed to be user friendly, with helpful tool tips available throughout the Web Admin Portal and both companion apps.
Admins can reference a full suite of tutorial videos, or read through the knowledge articles within our Help Center, for more detailed instructions about a piece of functionality or process within the system, all available through the 'Help' tab of the Web Admin Portal.
Tutorial Videos
Trades Wallet tutorial videos are short, visually informative ways to learn about a piece of functionality Trades Wallet offers. Our videos cover functionality for admins, as well as learning videos for Wallet holders utilizing the mobile Self Service app.
To access our tutorial videos, navigate to the 'Help' tab of your Web Admin Portal:


Knowledge Articles
Available within our 'Help Center', our full suite of knowledge articles is not only a great resource for admins getting to know their way around the system, but the step by step instructions can also be used as a training aid for Wallet holders coming on board with Trades Wallet.
To access our 'Help Center' from the Web Admin Portal, navigate to the 'Help' tab: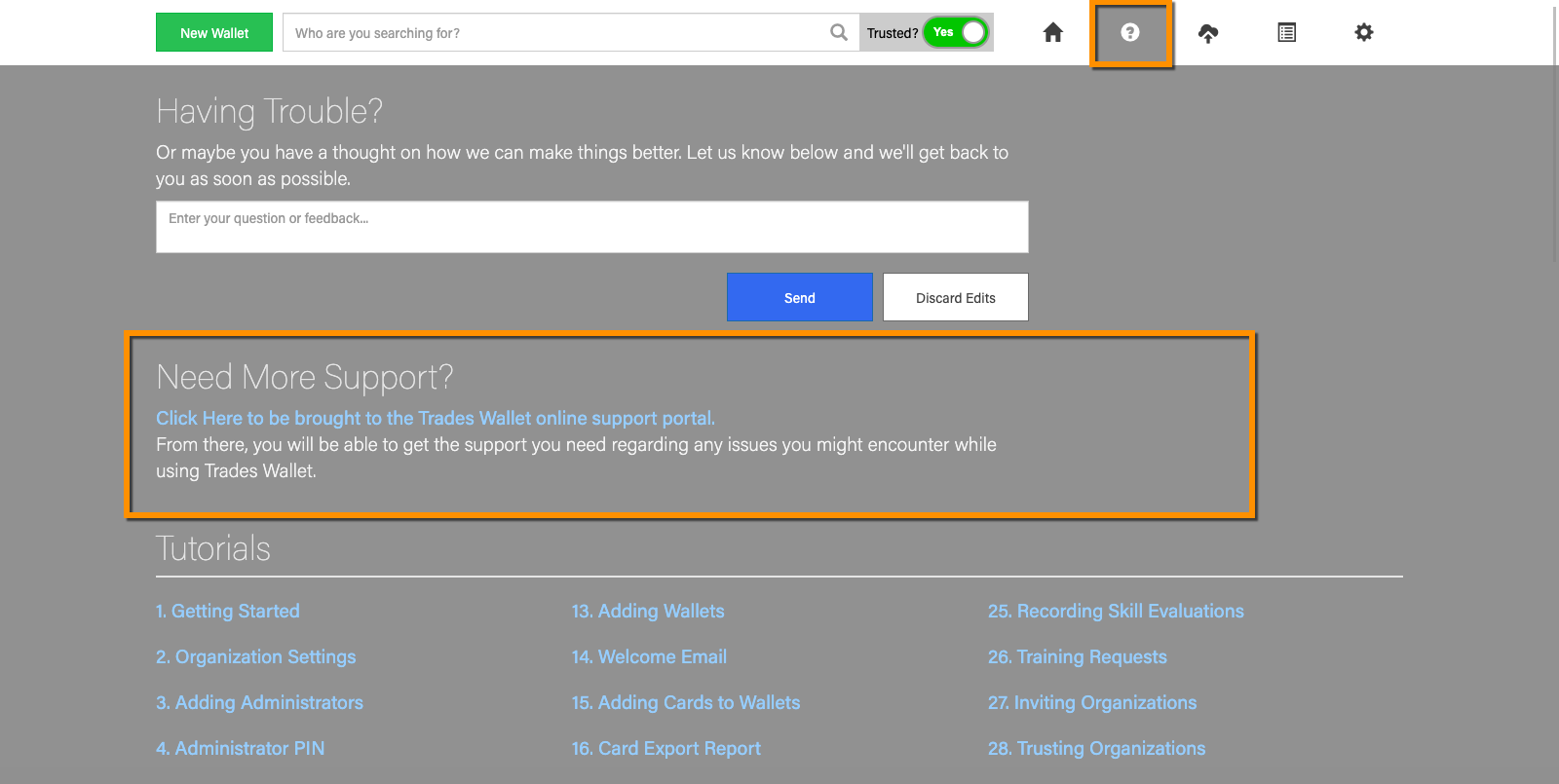 Alternatively, click HERE.
1:1 On boarding Support
If your Union or organization would like additional assistance getting started with Trades Wallet, our dedicated Customer Service team is more than happy to facilitate an on-boarding plan that will not only meet, but exceed your expectations.
Whether you simply want help with data transfer OR you could benefit from personalized training sessions for your admins and Wallet holders, we've got you covered.
Contact support@tradeswallet.com for more information.