This document covers the following topics:
Welcome Email
In order to access your Trades Wallet profile will require the information provided to you within your Trades Wallet 'Welcome' email.
If you have not yet received your welcome email, or cannot locate it, please contact an administrator from the organization who owns your Trades Wallet, to request it be (re)sent.
Tutorial Video

Download instructions

'Sign In' options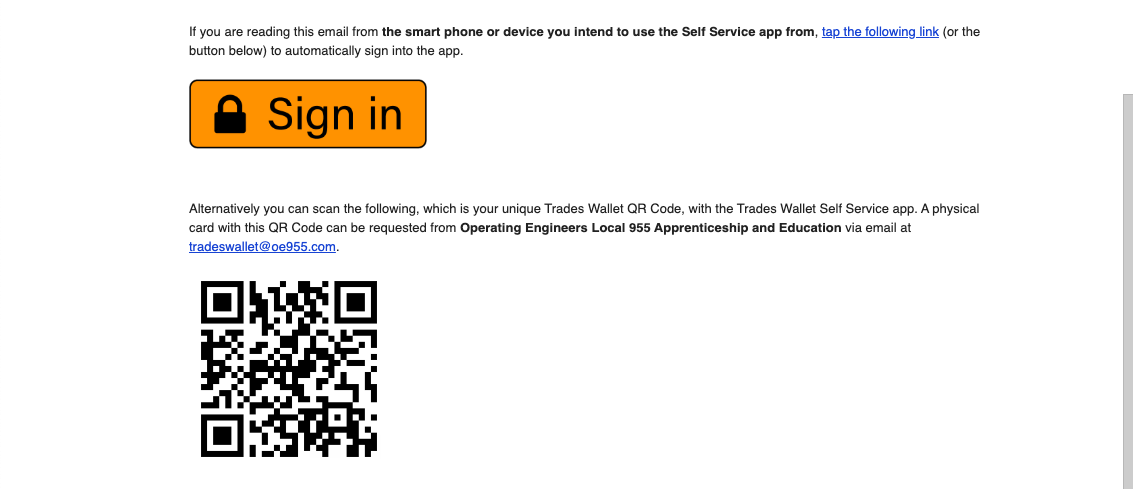 Getting Started with the 'Trades Wallet Self Service' app
For more information about how to get started using your Trades Wallet profile, click HERE.